Mike has recently/or is currently performing at the following festivals:
Australia


Fun4Kids
Stradbroke Island Children's Festival
Turning Wave Festival
Illawarra Folk Festival
Lake Jindabyne Festival
St Kilda Festival
Tamworth Country Music Festival
Tamar Valley Folk Festival
Port Fairy Folk Festival
Brunswick Music Festival
Australian National Folk Festival
Queenscliff Music Festival
Kids Universe
Fairbridge Festival of Folk/Roots Music
Maldon Folk Festival
Woodford Folk Festival
United Kingdom
Towersey Village Festival
Broadstairs Folk Week
Feis an Eilein, Isle of Skye Festival
New Zealand
Canada
Vancouver International Children's Festival
Northern Alberta International Children's Festival
Winnipeg International Children's Festival
Mike Jackson CDs and Books are available in Victoria at:

In Perth, Western Australia at Zenith Music
www.zenithmusic.com
In Brisbane, Queensland at The Book Garden
http://www.thebookgarden.com.au/
'101 Children's Songs for Buskers' published by Music Sales
To view their extensive catalogue go to
www.musicroom.com
Mike recommends Makala ukes for beginners – and for more advanced players, check out the higher end Kala ukes
www.kalabrand.com
Mike Jackson's harmonicas, melodeons and concert ukulele (with pick up) are proudly sponsored by Hohner
www.hohner.eu
www.hohnerusa.com
Mike's instruments have travelled the world protected by Aerolyte flight cases for over 25 years.
www.aerolyte.com.au
Lyrics are likely to be found at Mudcat Cafe
www.mudcat.org
Mike plays an Alcock Dulcimer
www.austdulcimer.com
and a Watchorn Hurdy Gurdy
www.ianwatchorn.com.au
is a member of Folk Alliance Australia
www.folkalliance.org.au
and an avid reader of (and reviewed by) Trad & Now
www.tradandnow.com
Mike and Diane Jackson are members of the Melbourne Ukulele Kollective
launch.groups.yahoo.com/group/m-u-k/
For a wonderful range ukuleles and guitars in Melbourne visit
www.guitargallery.com.au/
Mike recommends a delightful book "Ozzie – Pozzie's Rhymes for Aussie Kids" by Patricia Vivian-Lall
http://is.gd/59PJD
Flying Wombat Music and ToeTapper Records use:
Hugh McDonald Studios for recording of Uke 'n' Play Ukulele CD
http://www.hughmcdonald.com
likely story media and Joanna Bailey for design & production of promotional material
Music Junction stocks Mike Jackson books
http://www.musicjunction.com.au
Sibagraphics for web development & internet promotion
www.sibagraphics.com
Australian Music & Arts Links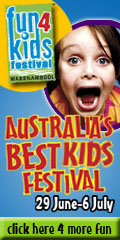 Australian Music Web
Chardonnay Sippers Band
Diane Jackson Hill – children's stories
Eden Circus Australia – Good times travelling Australian circus with clowns, acrobats and jugglers.
Galimore
MarqueesAustralia.com.au
Paul McCloud – Musician
Rantan Bush Band
Smarts Party Hire : Gold Coast & Brisbane
Somersault Productions
Sunshine Coast Choral Society
International Music & Arts Links
Cyberjaz
EntsWeb Directory – The UK's international directory of entertainment, music and leisure. EntsWeb is an in depth directory tightly focused on the entertainment, music, leisure and events industries.
Music Sites
Ukulele World
General Links
Come on Aussie dot Com
Free Kids Music – MP3 Song Downloads – Free, legal MP3 downloads from a site exclusively dedicated to music for young children.
Search the Web
The UpToTen Kids Directory
Link with Mike Jackson
If you would like to link with this site, please use the text or choose a graphic below to link with Mike Jackson.
<a href="https://www.mikejackson.com.au" title="Mike Jackson Family Entertainment" target="_blank">Mike Jackson Family Entertainment</a> - Dr Knickerbocker, I'm a Nut and other children's songs, CD albums, songbooks, instrument and dance kits.