Mike Jackson is one of Australia's favourite live children's entertainers. Most famous for his release of 'Bananas in Pyjamas' and his most requested song 'Dr Knickerbocker', Mike lives to inspire and encourage a love of music in everyone he meets.
NEWS FLASH!
Looking to Learn a Musical Instrument?
10 Reasons Why You Should Start Playing The Ukulele
UKE'N PLAY UKULELE for Absolute Beginners – Lesson 1

Continue with Lessons 2 – 5 HERE
New Mike Jackson products available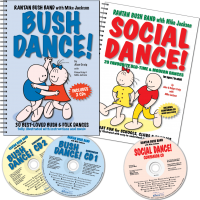 Dance Kit Special!
2 Books & 3 CDs with 50 of the best-loved dances and calls at 30% off retail price!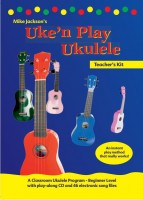 Latest Release!
Listen to Michael Jackson on ABC Radio's Ask the Experts discussing ukuleles, how to buy a good ukulele and some useful hints about learning ukulele.